What does your heart tell you… is she an Asian SchoolGIRL or an Asian SchoolTRANNY?
This cutie goes by the name of Sapphire Young, and she is definitely a sparkling one! With a tremendous vitality in bed, good bubbly personality and a gorgeous face, Sapphire is one to hold and behold!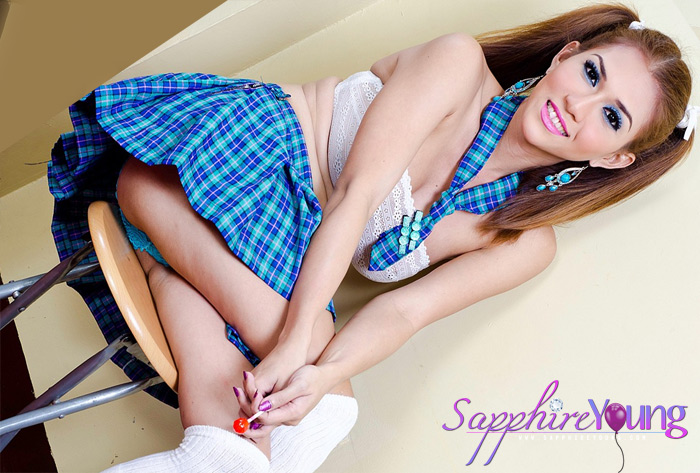 Click here to find out what she is hiding!